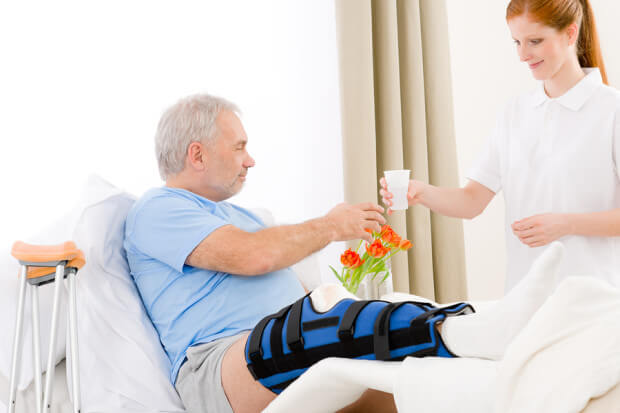 After your knee surgery, there are a variety of things that you need to know for your safety, recovery, and comfort. High-quality knee replacement post-op nursing care is essential for the success of your procedure. On average, physical therapy after knee manipulation lasts from three to four days. The knee replacement care includes taking proper care of your knee and physical therapy that should be provided by expert therapists. This is hard to provide post knee surgery care for your relative, especially when you are busy at work all day long or need to take care of kids, etc. This is when our knee surgery post-op services are needed. 
At Aurora Home Health, we provide professional physical therapy after knee replacement delivered by the professional staff. 
The post knee surgery care services provided by Aurora Home Health include but are not limited to:
Assisting with regular physiotherapy exercises to strengthen your joints;

Safely supporting you with standing, sitting and moving from room to room;

Cooking meals and fetching your food shopping;

Doing the chores such as washing clothes and keeping your home clean and tidy;

Personal care such as washing, bathing and changing clothes.

We deliver post knee surgery care in Dallas, TX and DFW area.