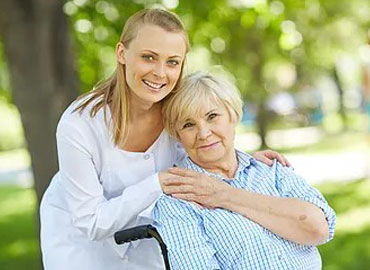 Aurora Home Health is an independent Medicare certified Home Health Agency operating in the State of Texas. Our agency is owned and operated by medical professionals under leadership of a Director of Nursing with over 25 years of patient care experience.
Aurora Home Health is proud of high quality care provided with great compassion towards patients. We offer customized care plans based on the thorough assessment of client's personal and medical needs, living conditions, routines, and preferences.
Our carefully chosen and thoroughly trained staff has full understanding of the multidisciplinary approach to the recovery process rooted in constant communication flow with physicians and other health professionals. Comprehensive treatment plan is authorized and periodically reviewed by the client's physician. Highly trained professionals execute this care plan with respect to client's dignity thus enhancing client's quality of life and allowing the clients to maintain independence in comfort and security of their own home. As an added benefit to our clients, we offer services of bi-lingual staff. Our caregivers and nurses are proficient in English and Russian and are culturally sensitive to ethnic groups and their healthcare needs.
Our Services:
To book a consultation with one of our dedicated staff and to see how we can provide help to you or your loved ones, please call us at 972-934-7060