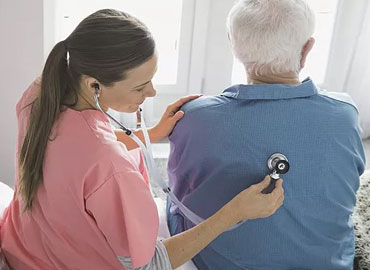 At Aurora Home Health, we provide Skilled Nursing services from adults and seniors with the injuries, disabilities or suffering from chronic illnesses. We have team of highly skilled nurses dedicated to providing help and services that meet needs of every patient.
Skilled Nursing services are always at your disposal whenever you need help performing actions that require done the professionally trained personnel. An includes wound care, disease management, injections, patient treatment, etc.
Specialists at Aurora Home Health provide a wide range of Skilled Nursing services, including:
PT/INR monitoring – CoaguChek




Labs done in home setting



All nursing services are provided by a team of licensed and registered nurses who can improve a patient's condition and deliver the needed preventive measures to hinder it worse.
A nurse from our medical center will provide you with the necessary assistance at home. This kind of services can be also the best choice for patients who have chronic illness or have just undergone surgery.