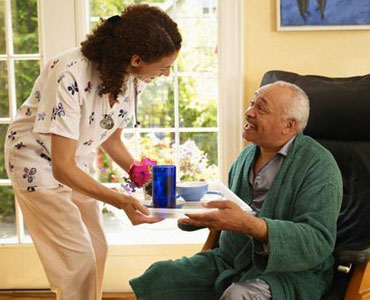 When our loved ones grow older or experience any sort of disabilities, we want to lavish attention on them and provide them with any sort of help they may need to live a common life. Here, at Aurora Home Health, we provide Personal Assistance Service for individuals with disabilities and elderly people who are confined in their homes. Our personal assistants are trained to provide elderly individuals and those with some disabilities with the proper assistance on running daily living tasks. With the customized care plans, every elderly is provided with the extensive list of offers they may need on their day to day activities.
Personal assistants are fully competent in providing services like:
Dressing

Grooming

Meal Preparation

Home Management Task

Cleaning

Shopping

Laundry

Home

Safety

Self Administered Medication

Ambulation

Exercise



When hiring personal assistant services professionals, you may have a peace of mind that your beloved will be provided with the best care to feel they are wanted and loved. Hiring our professionals you may feel safe that the elders of your family are in good hands. Our staff will take of scheduling medicine intake and running doctor appointments. There will be no chance that seniors might hurt themselves since they do not need to exert themselves physically.
We know how important it is for elderly people to feel loved. With our service, you may be confident that your seniors get all they need even when you cannot stay next to them on your own.