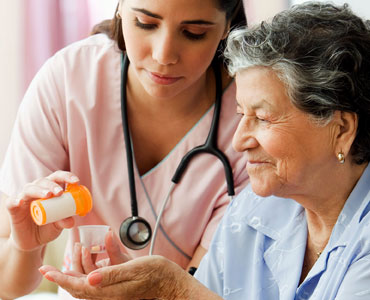 The restrictions of aging or illness can make it difficult for individuals to take care of themselves at home. Home health aide services can come to help while providing a client with the proper and reliable assistance delivered by well-trained professionals.
Home health aide services can improve the quality of your life through expert hands-on care. For many, qualified home health aides or caregivers become trusted friends who can always help with medical equipment, changing dressings or bandages, etc.
Here, at Aurora Home Health, we offer a range of Home Health Aide Services, like:
Personal Care. Our Home Health Aides are ready to provide individuals with any sort of assistance that a client cannot accomplish all by himself. This includes but is not restricted to meal preparation, shower assistance, transportation, toileting assistance, skin care. Safety supervision, wound care, etc.
Assistance with Therapy HEP. Providing patent assistance, support, and medication can help clients fight the virus and slow its ability to damage the liver.
Assistance with self-medication administration. Our skilled crew will also help a person take their own medicine. Our home health aides will take care of the pills intake, watch when a client runs out of the needed medicine, and guarantee that a client will be always provided with the necessary medication.