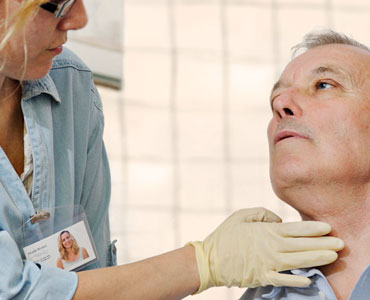 Aurora Home Health is proud to have a team of licensed and professionally trained speech pathologists. Our crew can diagnose and treat disorders that are associated with any sort of language, vocalization, swallowing, and eating disorders, along with the functionality of the mouth and throat.
We work with clients who have survived a stroke or heart attack and suffer from swallowing and speaking difficulties. Our specialists have an individual approach to every patient. We work to improve our client's ability in language and communication. Every person is provided with custom programs and exercises that are aimed to lessen speed and language difficulties.  
Aurora Home Health team is skilled enough to help every client improve their communication skills. We are well-trained to choose the appropriate strategies that can help our patients enhance their oral motor skills while also ensuring safe swallowing while eating or drinking.
In order to provide the best results possible, we create custom plans for every client based on their specific needs. The major Speech-Language Pathology services offered by Aurora Home Health include:
Speech-Voice-Language Communication. Our speech-language pathologists help adults improve their speaking techniques to prevent and rehabilitate any sort of voice disorders.
Cognitive Restoration. Never lose an item out of your head and stay focused on the main message while speaking or reading using our strategies based on your individual abilities.
Swallowing evaluation and retraining. Our pathologists collaborate with clients' referring physicians to provide every patient with individual medical management for their swallowing disorders.