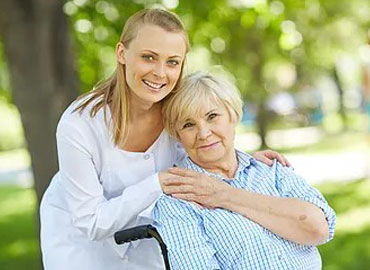 Aurora Home Health offers personalized home care services to help seniors, veterans, and patients with serious wounds and chronic diseases in Carrollton, TX. The home care services offered by our team allow elderly and disabled adults to continue living in the comfort of home without worrying about age-related issues getting in the way of completing everyday tasks.
As people age, it's normal to slow down a bit. Things like housekeeping, cooking, bathing, cleaning, etc. can become more cumbersome due to physical limitations or mobility issues. The Aurora Home Health team has experienced senior care professionals ready to help patients with dementia, Alzheimer's, autism, amputation, and paralysis live their normal life in Carrollton, TX.
Our home health care services are customized to suit your needs. You may rest assured that you and your loved ones will be provided with qualified home care assistance. If your loved one's requirements change over time, our care plans can be adjusted as well. Whenever you or family caregivers need to travel for work or go on vacation, Perhaps your loved one also receives help from family caregivers who occasionally travel for work or go on vacation, the Aurora Home Health team can fill that gap with additional in-home respite care. We'll also get you covered whenever your loved one needs long-term care.
Our Services:
To book a consultation with one of our dedicated staff and to see how we can provide help to you or your loved ones, please call us at 972-934-7060