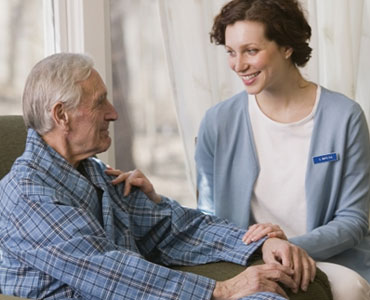 Home healthcare nurses play a critical role in pain assessment and management for our patients. At Aurora Home Health, a qualified therapist assesses the patient's function using a method which objectively measures activities of daily living such as, but not limited to, eating, swallowing, bathing, dressing, toileting, walking, climbing stairs, using assistive devices, and mental and cognitive factors.
Hospice and home care patients who are affected by chronic and acute illnesses are at the highest risk for having serious complications related to pain medications. Many of these patients have multiple conditions such as heart disease, diabetes mellitus, cancer, arthritis, and other chronic illnesses, which are often treated with multiple types of pain medications.
We deliver strategies to assist hospice and home healthcare nurses in assessing and managing elderly patient pain medications. The goal is to provide tools to assist nurses to streamline elderly patient care and improve quality of life while decreasing mortality and morbidity for this patient population.