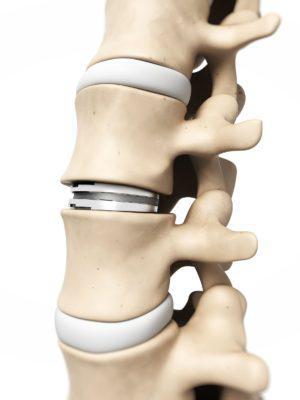 Artificial disc replacement surgery can help patients alleviate their pain and get back some of their independence. Patients should follow their doctors' recovery suggestions to get the most out of the rehab and return to normal life. How can you make the fullest recovery possible after artificial disc surgery? Let's check out the most effective tips.
One of the main benefits of artificial disc surgery is that it can be made on an outpatient basis, meaning that the patient can leave the medical center the same day after the surgery is performed. Some patients may be advised to wear a soft collar-style brace for a couple of days after the surgery. Some other patients may have a small bandage over the incision site. A patient needs to have a friend or a family member drive home after the surgery. 
Depending on a patient's work, they can return to work in 1-6 days after the surgery. Patients performing more physical work need more time for recovery. Before heading back to work, a patient needs to receive clearance from the surgeon, as pushing your body too quickly can lead to severe health issues. 
In addition to physical therapy, patients are prescribed to take vitamins and nutrients that spur tissue recovery. It also keeps the patients' excess weight off, thus taking pressure off the spine.