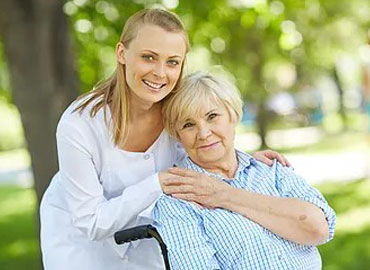 Aurora Home Health provides professional home health care services in McKinney and surrounding areas. Families with seniors, veterans, and patients with serious chronic diseases and wounds can rely on our expertise. By ordering our home care assistance, the patients and their families may rest assured they are provided with the best service and assistance imaginable. Our staff knows how to make every client live in the comfort of their homes without any worries or stress.
As we age, it's normal to slow down a bit. To continue living a normal life, sometimes we need professional home care services. If you or your loved ones have dementia, Alzheimer, autism, amputation, or paralysis, the Aurora Home Health is the right place to rely on due to the continued trust put on us by seniors in McKinney, Allen, Prosper, Frisco, and throughout Collin County, TX.
Seniors and patients with wounds or chronic diseases may feel like it's getting more difficult to do things related to housekeeping, cooking, keeping personal hygiene, etc. Bathing can be a challenge and you may need to have a person on whom you may rely when your relatives are at work or cannot be nearby. The Aurora Home Health team has experienced elder home care professionals on whom you can rely.
Our Services:
To book a consultation with one of our dedicated staff and to see how we can provide help to you or your loved ones, please call us at 972-934-7060