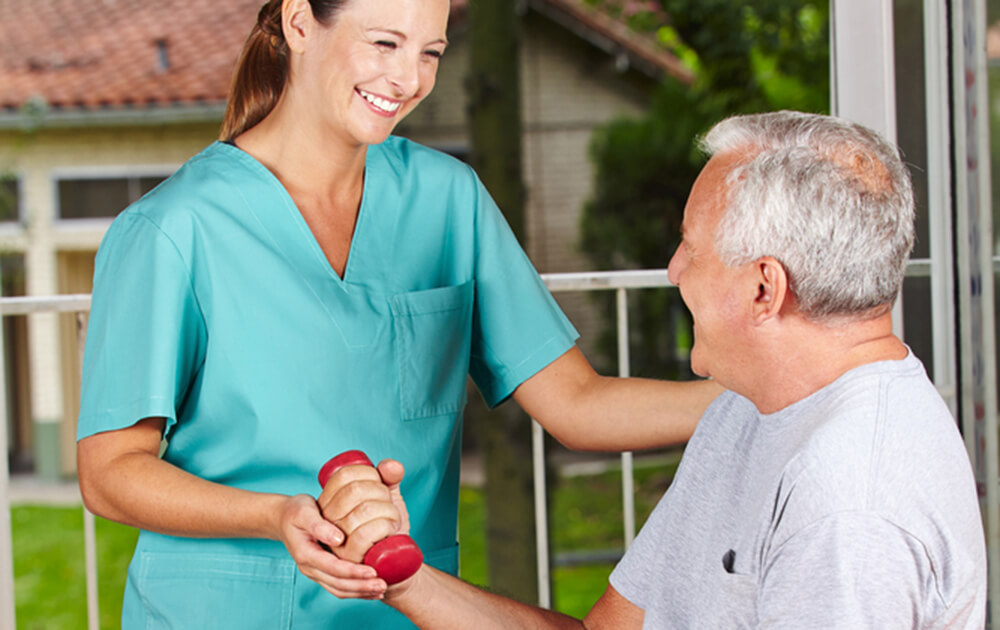 At Aurora Home Health, you will get professional neurological rehabilitation to help you and your beloved ones recover from a disease or injury that affected the nervous system. The most common diseases and injuries that cause nerve damage include:
Stroke

Traumatic brain injury 

Meningitis

Immune disorders that damage the nerves

Degenerative diseases of the nerves

Tumors of the brain and spinal cord

Diabetes

Cerebral palsy

Depending on the damage to the nerves, at Aurora Home Health  we deliver  neurological rehabilitation by a team that includes neurologists, orthopedists, psychologists, physical therapists, speech therapists, and occupational therapists. We offer the following  therapies:

Physical therapy for cognitive and neurologic disorders treats balance, strength, gait, posture, coordination and other impairments.

Occupational therapy helps you take part in meaningful, everyday physical, cognitive and emotional abilities. It can stop you from independently taking part in your home, work, school and community.

Speech-language therapists work with patients after stroke, traumatic brain injury or neurological disorder.

Aurora Home Health team provides professional services in neurological rehab. The rehab plan will depend on the injury or condition of every patient. Our team helps patients learn how to cook meals for themselves or shower safely. Neurological rehabilitation may include:

Exercises aimed to improve balance, with or without assistive equipment;

Finding new ways to be physically active with a disability

Counseling and therapy to manage social and emotional challenges;

Assisting with talking, swallowing, language, and communication;

Providing instructions on how to safely use crutches, walkers, or a wheelchair.

Do you or your beloved person need professional help? Give us a call. At Aurora Home Health, we deliver professional neurological rehabilitation in Dallas and nearby.