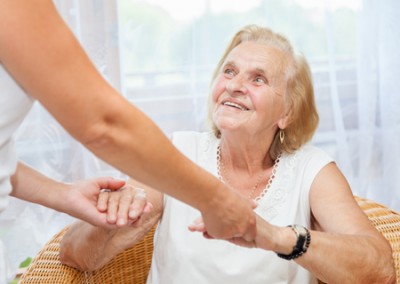 Orthopedic rehabilitation is prescribed to patients with a hip replacement, knee replacement, osteoarthritis, and other bone-related disorders. No one is immune from bone fractures, which are commonly seen by physical therapists every day. Immediate medical attention is needed whenever the fracture occurs in the femur, ankle, pelvis, clavicle, or any other location on the body. Taking care of relatives experiencing orthopedic issues can be difficult for other family members. It takes time and special education, which only qualified specialists have.
Whenever you or your relatives need professional assistance with orthopedic issues, the Aurora Home Health staff is ready to help. The orthopedic rehabilitation program is adjusted according to the individual needs of every patient in accordance with their physician's treatment plan. Highlights include: 
Hands-on therapy in the comfort and privacy of your home;

Therapy exercises and activities designed to meet your individual needs;

Care plan focused on preventing complications and rehospitalization;

Medication education and monitoring

Care initiated within 24 hours of facility discharge, and more. 

If you live in Plano, near Dallas, Aurora Home Health team is ready to deliver immediate orthopedic rehabilitation therapy to you and your relatives or friends. Just give us a call and we'll be able to assist.