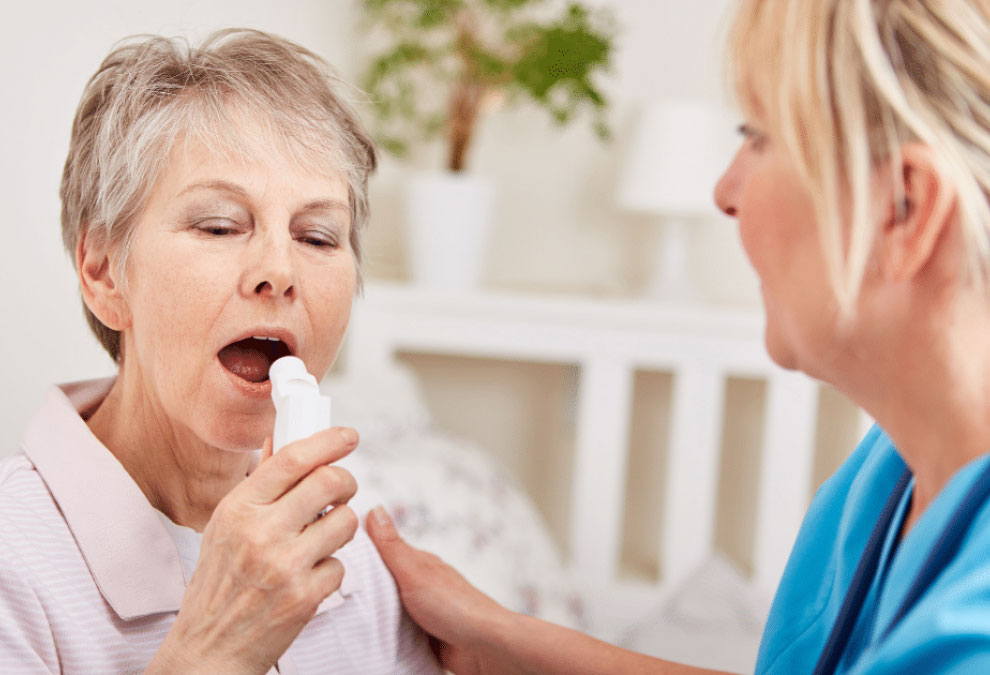 One of the best ways to treat individuals with chronic obstructive pulmonary disease (COPD) is home care. If you are looking for professional in-home COPD disease care in the DFW area, the Aurora Home Health staff is right here at your disposal.
What is a COPD?
COPD is a group of inflammatory lung diseases, like chronic bronchitis and emphysema caused by long-term exposure to cigarette smoke and other environmental irritants. People suffering from COPD have a greater risk of lung cancer and heart disease than those without. However, it's still possible to control the symptoms of the disease and preserve a better quality of life thanks to proper medical education and professional treatment. 
Chronic Obstructive Pulmonary Disease Signs / Treatment
COPD treatment is provided by a group of professional healthcare professionals under physicians who specialize in pulmonary diseases. Seniors or disabled people experience many difficulties providing care for their loved ones without proper medical care. At Aurora Home Health, we offer professional in-home COPD disease care services to families that need reliable help and support at home. 
The Aurora Home Health team creates a treatment plan for managing a patient's COPD symptoms with the assistance of visiting care providers. In-home COPD disease care services include:
Nursing care

Physical, occupational, and speech therapy

Education about medications

Insight on recognizing and managing flare-ups

Medical equipment, including nebulizers and inhalers

Oxygen therapy